View Our Cats & Kittens Currently Available for Adoption
Browse through our cats and kittens currently available for adoption. Many of these cats are currently viewable by appointment at our shelter located in Cambria, Ca. Call our office Tuesday - Saturday noon to 5pm to schedule a meet-and-greet. We also have many of our cats and kittens in foster care receiving additional socialization and extra loving care during this time when our shelter is operating at limited-capacity and our cats are receiving less visitors. So please call ahead to ensure your cat of interest is at the shelter. Thank you.
HART Adoption Fees
Kittens under 10 months old: $99
Cats under 8 years old: $89
Senior cats, eight years or older: $59
Seniors for Seniors:  $0

 
 A $400 value package for the low price of an adoption fee.

 
HART's Thank-You Adoption Package includes:
Free, post-adoption veterinary wellness exam
"Welcome home" packet of informational articles
Coupons from HART's retail store
HART's most recent newsletter
 And BEST OF ALL, a pet to love

If you are considering adopting a rescued cat or kitten, HART invites you to visit the shelter and spend some time getting acquainted with the cats and kittens—all have been spayed/neutered, microchipped, and are current on vaccinations.

Staff and volunteers are familiar with each cat and will be happy to show you around and answer your questions. When you decide to adopt, our adoption application and related interview are designed to help ensure that you and a potential adoptee will be a good match. A current state issued photo ID is required and MUST be presented for every adoption. An adopter must be at least 18 years of age.
Adoption Application
PDF
View and complete our Adoption Application. Email to warmhearts@slohart.org for review.
You will be contacted by a HART staff member with any follow-up questions.
SENIORS FOR SENIORS
Are you a senior citizen?  Our Seniors for Seniors program matches cats 8 years and older with people 62 years and older. Mature cats make ideal companions for mature people: a devoted pet for the senior citizen and a loving home for the senior "kitizen"—it's a win-win. And, no adoption fee!

Research has shown that pet ownership benefits people of any age:
Lowers blood pressure;
Improves immunity;
Decreases risk of heart attack and stroke;
"Helps create human-to-human friendships and social support, both good for long-term health." Harvard Health Publishing
WORKING CATS
Is your farm or business looking for a "working cat"?  Check with HART and we will let you know if we can help.  Although most of our cats and kittens are looking for an inside home, we occasionally take in cats who make it clear that they would prefer outside jobs!

Take a look at our available cats and kittens.  A good match is waiting for you!

For adoption specials check the News & Events page.  You can also find information, photos, and videos of our resident cats and kittens on our Facebook page

ADOPTION FORMS
Click below to Download and Print Adoption-Related Forms
SPECIAL-NEEDS CATS
Do you have room in your life for a special-needs cat or kitten?  Some of HART's feline residents face unique challenges (special dietary or medical needs, or disabilities). Trevor and Travis were born deaf, Honey lost an eye, and Nicole navigated on three legs, yet, all four were adopted. A few cats at HART have tested positive for Feline Immunodeficiency Virus (FIV). They can live long, happy lives with a few environmental adjustments. HART staff is well informed and willing to educate you about their needs.
Adoption Agreement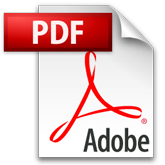 View and complete our Adoption Agreement.* Email to warmhearts@slohart.org 
*Note - Our Adoption Agreements are typically completed after your Application has been reviewed by a HART staff member and you have been approved for adoption. Please wait for the approval of you application prior to completing an Agreement.