News & Events
Keep up with the latest happenings at HART.
Learn about all the exciting news & events below.
Sweet HART Art Sale
When:
Where: 2638 Main St. Cambria, CA 93428
On Saturday, February 18th, from 1pm - 4pm HART will have a great selection of pre-owned art, at incredibly low prices! A

rt on display will be marked either $5, $10 or $20 - priced to sell! Of course, all proceeds will go to help our fabulous felines at HART. 
Goodwill Drive at HART
When:
Where: 2638 Main St. Cambria, CA 93428
HART will sponsor a spring Goodwill Drive once again. Fri-Sat, March 17-18.
Save up your good quality giveaways and be ready to help with the event. More information soon about bringing in donations and volunteering to help.
Sweet HART Art Sale
On Saturday, February 18th, from 1pm - 4pm, HART will have a Sweet HART Art sale!
Do you have any old pieces of art you'd like to cast-off, for a good cause? Please bring any framed or unframed print or original art (including photographs) to HART between now and Friday, February 17. Our intent is to have a great selection of secondhand art, at incredibly low prices!

Pieces of art on display will be marked either $5, $10 or $20 - priced to sell! Of course, all proceeds will go to help our fabulous feline friends at HART. What does not sell will be donated to the Goodwill drive in March. If you have any questions, please contact Events Coordinator, Wendy
HERE.
What's Happening at HART?
February Cat of the Month - Gigi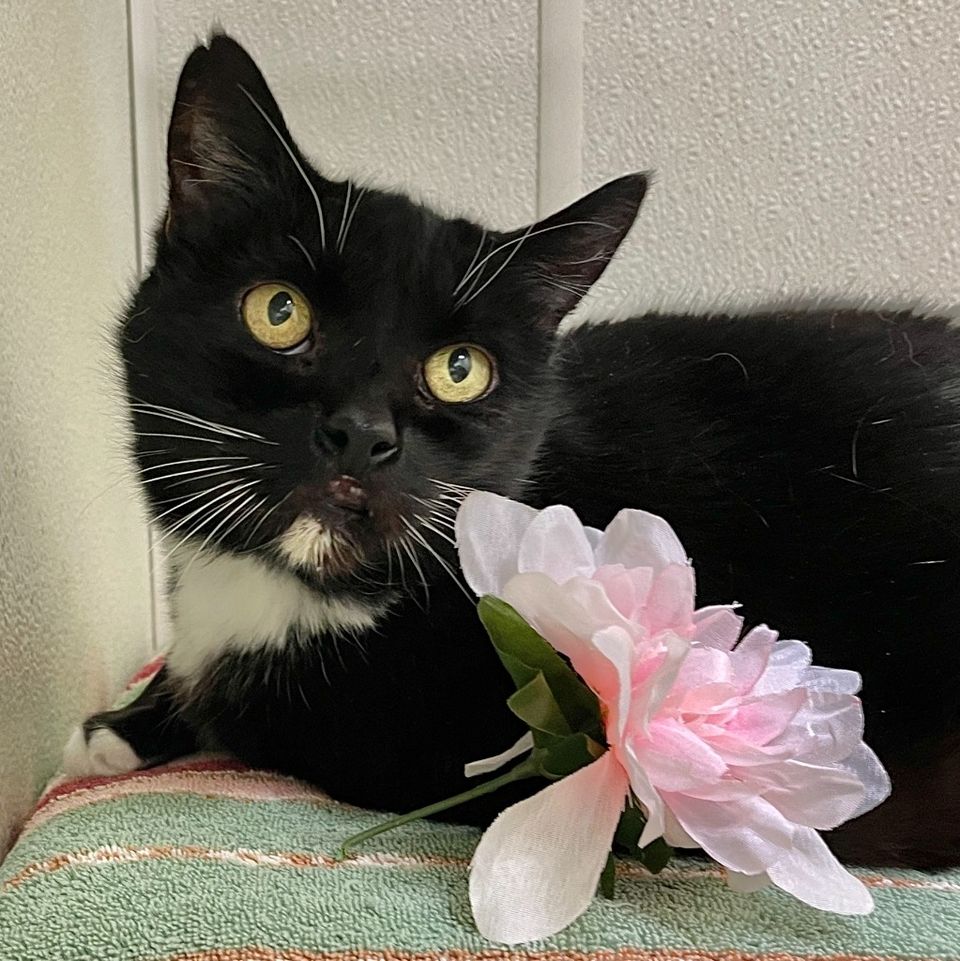 FOSTER HOMES NEEDED
Many of our long-term HART residents are in need of a foster home! Cats grow tired of being in a shelter environment, where they can't receive consistent one-on-one love and affection. They rely on attention from our staff, volunteers, and visitors, which they must share with the multiple other cats in our shelter. The more shy or physically fragile cats may start to decline from being in a shelter for too long. Going to a loving and attentive foster home is a wonderful resource to help revive these cats in need.

HART is a no-refuse shelter and will never discriminate an intake based on age or health. Because of this, we occasionally house senior cats with extensive medical issues who require attentive and compassionate care. Adopting out these cats is especially challenging due to their declining health and costly medical expenses. Placing these cats in foster homes is often a win-win situation - HART covers the cost of all expenses while the cats receive comprehensive care and the love of a family, which they desperately crave. Please consider fostering a special needs cat (medical training provided) or share their stories. Click below to learn more about our most urgent cats in need.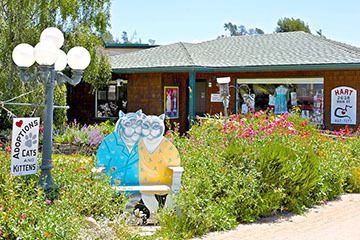 HART is HIRING
PLEASE HELP US SPREAD THE WORD
HART is seeking a veterinary technician or veterinary assistant with experience in rescues or shelter care. Since Evelyn retired after many caring years we need to find a replacement for her. This position of "Animal Care Manager" assesses the health of all the cats and kittens accepted into the shelter, coordinates medical treatments with veterinarians, supervises proper nutrition and cleanliness in the shelter, trains new volunteers and employees and provides guidance for adoptions. 
The Animal Care Manager will also train and supervise the medical team and cleaners at HART. This is a full time position with optional flexibility for some remote work. Salary is commensurate with the salary in California for registered veterinary technicians. 
DO YOU KNOW OF ANYONE WHO WOULD BE INTERESTED IN WORKING WITH HART AND WOULD QUALIFY FOR THIS POSITION? PLEASE PASS THIS INFORMATION ON TO THEM.
See
more details on this position
at HART's website
HERE
.
 Potential candidates should contact Kellie
HERE
.
THANK YOU!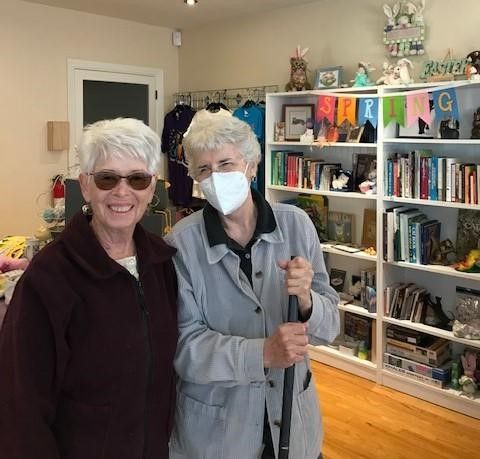 SPRING HAS SPRUNG AT THE HART GIFT SHOP
The Gift Shop for Cat Lovers has been redecorated for Spring, by HART volunteers. Look for Valentines, St. Patrick's and Easter themed decorations and items for sale along with friendly feline framed art pieces for your decorating and gift giving needs. Photographed are volunteers Lynne & Verlinda helping get the shop ready for Spring. Also a big thank you to Susan Barghini for managing the gift shop these past many years!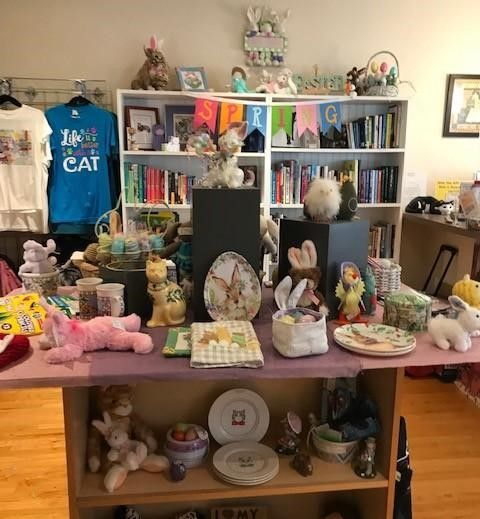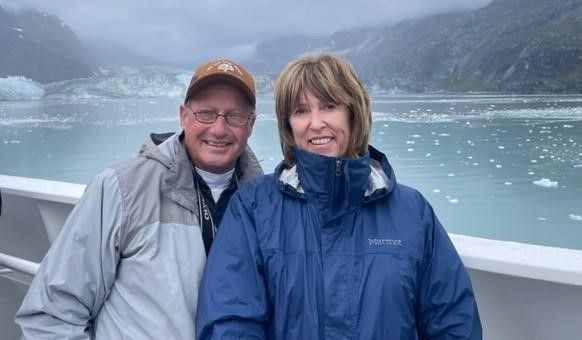 MEET OUR NEW VOLUNTEER, PENNY FISER, DV
One of HART's newest volunteers is retired veterinarian Dr. Penny Fiser. You might cross her path at HART on a Tuesday or Wednesday when she comes monthly to assist with assessing the health of our shelter's residents. Penny and her husband, Dr. Ken Fiser (also a retired veterinarian), are moving from Visalia to Morro Bay, a process that will take several months.

Penny grew up in southern California. Her degree is from UC-Davis School of Veterinary Medicine, as is Ken's. (He's a specialist in large animals.) She recalled, "One of the first jobs I had … was at a clinic in Arroyo Grande -- which is when I fell in love with the Central Coast." Eventually they purchased Redwood Veterinary Hospital in Visalia, which Penny points out was "the only certified Cat Friendly veterinary clinic in Central California." She retired last year after selling the clinic.

Penny's long-term vision is to open a cat café in San Luis Obispo county. She wants to focus on older cats and those with special needs. Recalling her first tour of HART with Amy Yetter, Penny mentioned that she "was so happy because [HART's cats] are exactly what I envision for my cat café…. And I love that HART takes care of all of their medical needs!"

"I see my role at HART as a medical advisor -- helping the staff to determine which cats require a trip to Drs. Alex and Casey or Dr. Suzy, and which cases we can manage ourselves." Penny looks forward as well to working with HART's staff and other volunteers to advance feline-friendly/fear-free handling practices as well as protocols to help prevent outbreaks of infectious diseases. "Maybe do a monthly 'lunch and learn'?" she mused recently.

Penny and Ken have two grown children. Join us in welcoming Penny and Ken to a great new chapter in helping animals by helping HART!