News & Events
Keep up with the latest happenings at HART.
Learn about all the exciting news & events below.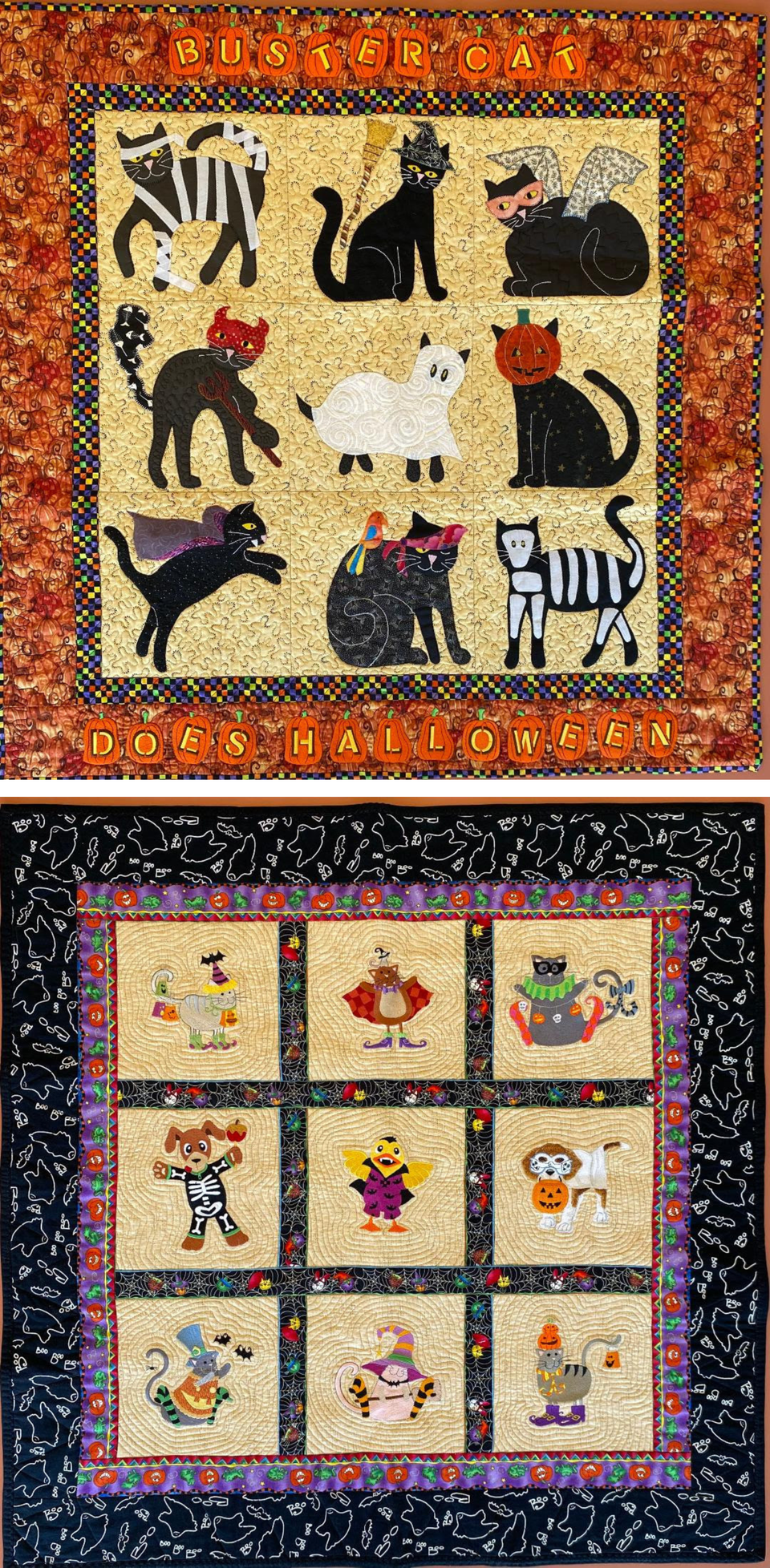 Halloween Quilt Raffle

September 15th - October 15th!
Do you love Halloween and are a big fan of gorgeous homemade quilts? You're in luck!

Beginning September 15th, two beautiful Halloween themed quilts will be available to win  through a raffle at HART. Stop by HART after the 15th when the quilts will be on display in HART's Gift Shop. Tickets are $50 each, or three for $100.

Live out of town? No problem, as we can take all your info over the phone:
805-927-7377
. 

You could also send a check with QUILT RAFFLE listed in the memo to HART's address:

2638 Main Street
Cambria, Ca 93428
Moonstone Memoirs
"Awkward"
It's almost time for Moonstone Memoirs, a storytelling event benefiting HART!  Visit Moonstone Cellars on Wednesday, September 27th, from 6-8pm for this fun event.  Participants will tell 5 minute stories relating to the theme "AWKWARD." This topic could be interpreted many different ways, and it will be fun hearing how each storyteller will tie the topic into his or her story. Sign up to tell a story, or just come to enjoy some wine and listen. This is a free event, but Moonstone Cellars is suggesting a $5 or more donation to HART. It will be lots of fun & help homeless cats and kittens too! Moonstone Cellars is located at 812 Cornwall Street in Cambria.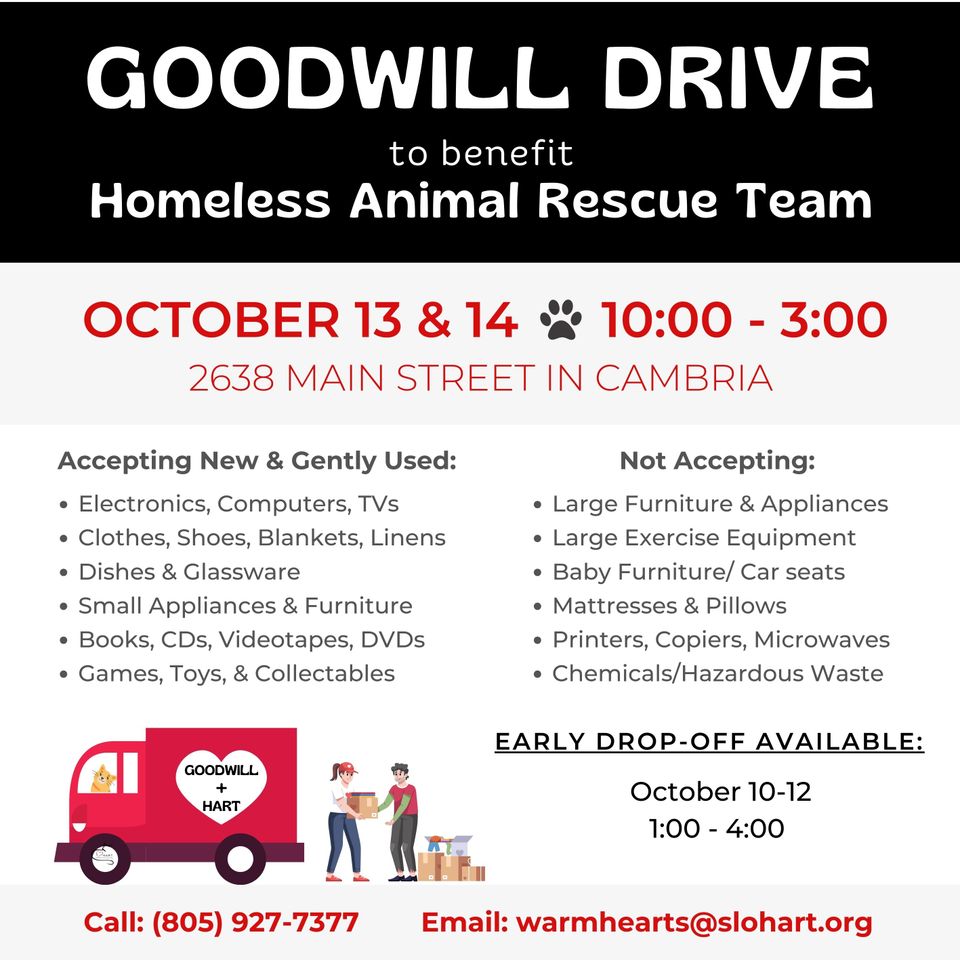 HART is hosting a GOODWILL Drive on October 13th & 14th from 10:00-3:00.

Fall is a great time to purge your unwanted clothes & household items.  HART earns funds for every truck we fill, so we hope you will help us fill 2 trucks! Help us meet our goal by gathering your new or gently used & working items and bringing them to HART (2638 Main St., Cambria) on the designated days in October. We will update our information when the event is closer.

Unsure whether your item will be accepted? Tap the button below for details about what items can be donated.

Thanks in advance for your generosity!
SAVE the DATE - HART's 40th Anniversary Dinner
Join us on November 7th from 5:30 - 8:30pm for HART's 40th Anniversary Dinner at Robin's Restaurant.  Robin's will be serving a delicious three course meal: salad, choice of entrée (steak, salmon or vegetarian) and dessert, under their lovely covered patio. This special dinner, in lieu of HART's annual Wines Pines & Felines event, will help raise much needed funds to help HART keep saving felines for many years to come.

Tickets are $100 per person. Please RSVP by October 23 by calling HART at 805-927-7377.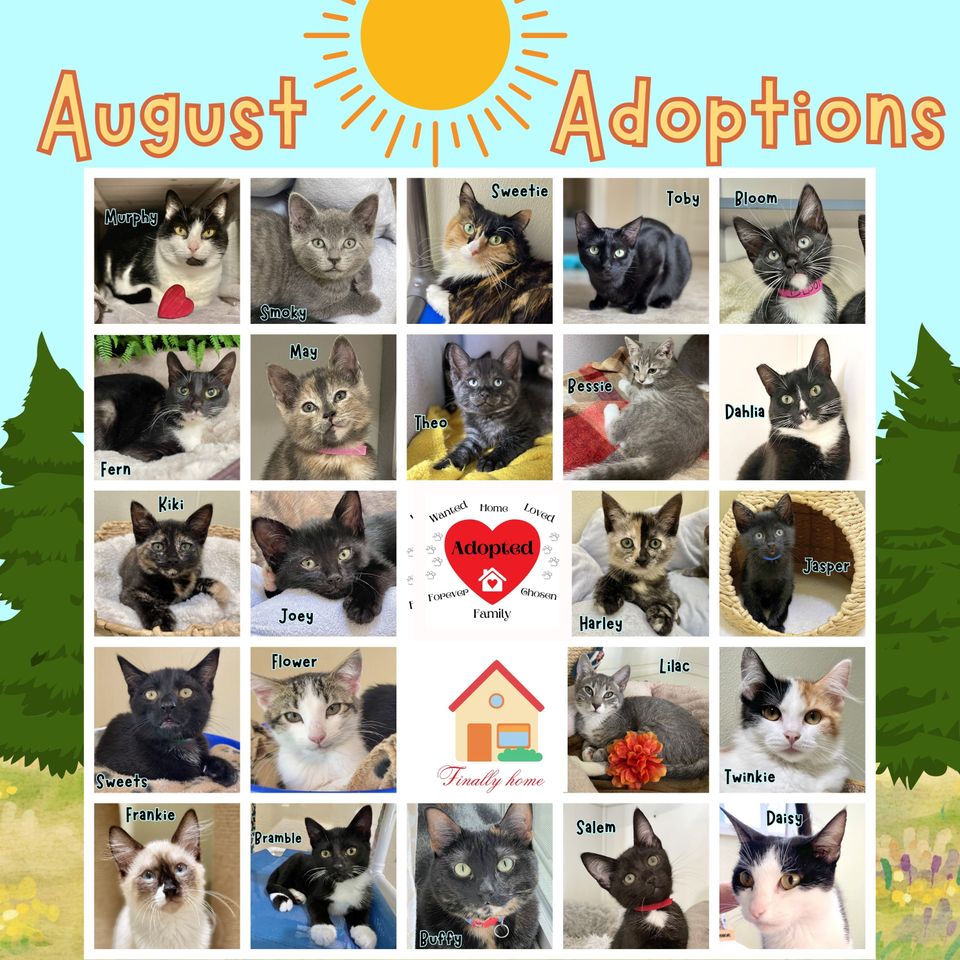 August has been an EXCITING month!
23 HART cats and kittens were ADOPTED!

We are especially excited about the adoption of long-term HART family member, Murphy, who has been waiting for his special person for over 2 years! We wish him the best life in his new home, and we are so excited he will be loved and spoiled as he deserves.

Thank You to the families who opened their hearts and homes to these wonderful fur-babies. We are SO excited that these cats and kittens found their fur-ever homes.

We haven't had this great of an adoption month for several years, so thank you to our wonderful HART supporters who liked and shared our PAGE, our POSTS, and our WEBSITE with friends and family so that our cats and kittens could be seen by their future families.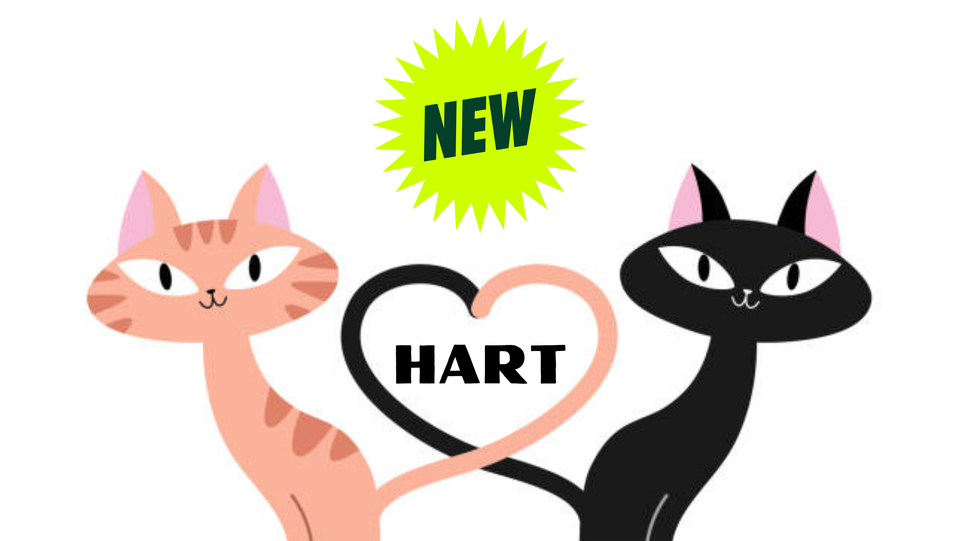 We welcome you to contribute to the new HARTwarming Cat Tales page we are creating.  Here you will be able to leave a positive review of your HART visit, tell your adoption story, share your adoption follow-up, or tell a fun or heartwarming story about your HART Alumni.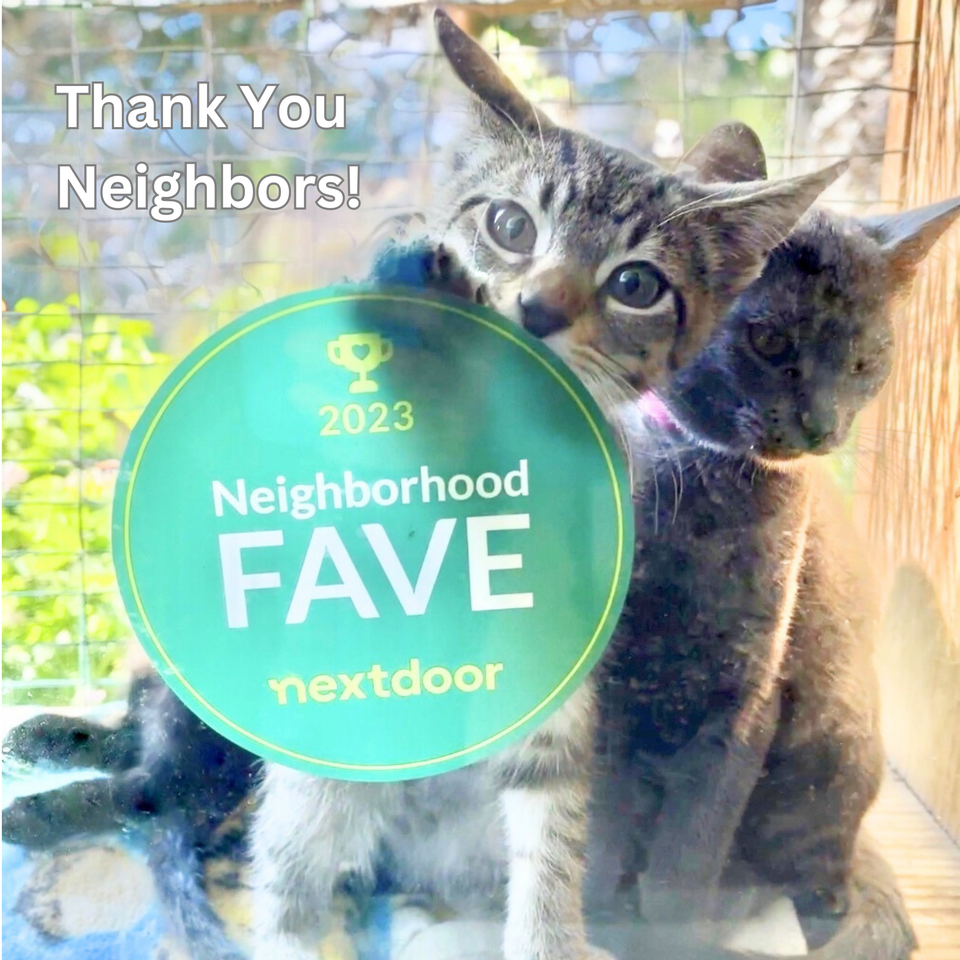 Thank you our wonderful neighbors for "faving" HART's Nexdoor page in June during Nextdoor's Neighborhood Faves Contest. We are excited to be one of the winning businesses, and we are honored to be one of your "faves!"  Having the status of "Neighborhood Fave" will increase our visibility in Cambria, which means increased visibility for our cats and kittens who need homes.  If you haven't faved our Nexdoor page yet, we welcome you to do so.  Thank you neighbors - we appreciate YOU!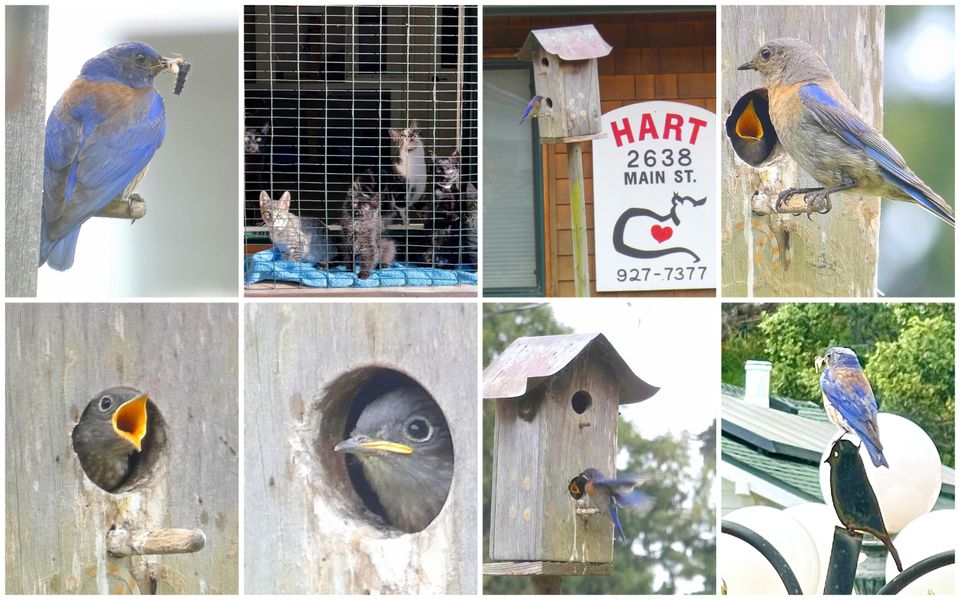 HART was a nursery for more than just kittens in June. Over the course of the month, visitors, office staff, and the mesmerized kittens in HART's Kitten Room window catio had front row seats to a Western Bluebird family who had moved into a birdhouse in HART's front garden. Both mom and dad bluebird worked diligently to keep their two hungry hatchlings fed, swooping in frequently with delicious bugs for their demanding offspring. In the last week of June, the curious young bluebirds left the nest, and the proud parents helped their fledglings learn how to fly. We wish the new family the best, and hope they remember HART's wildlife-friendly garden next year.
The Library Cat Cafe was a Success!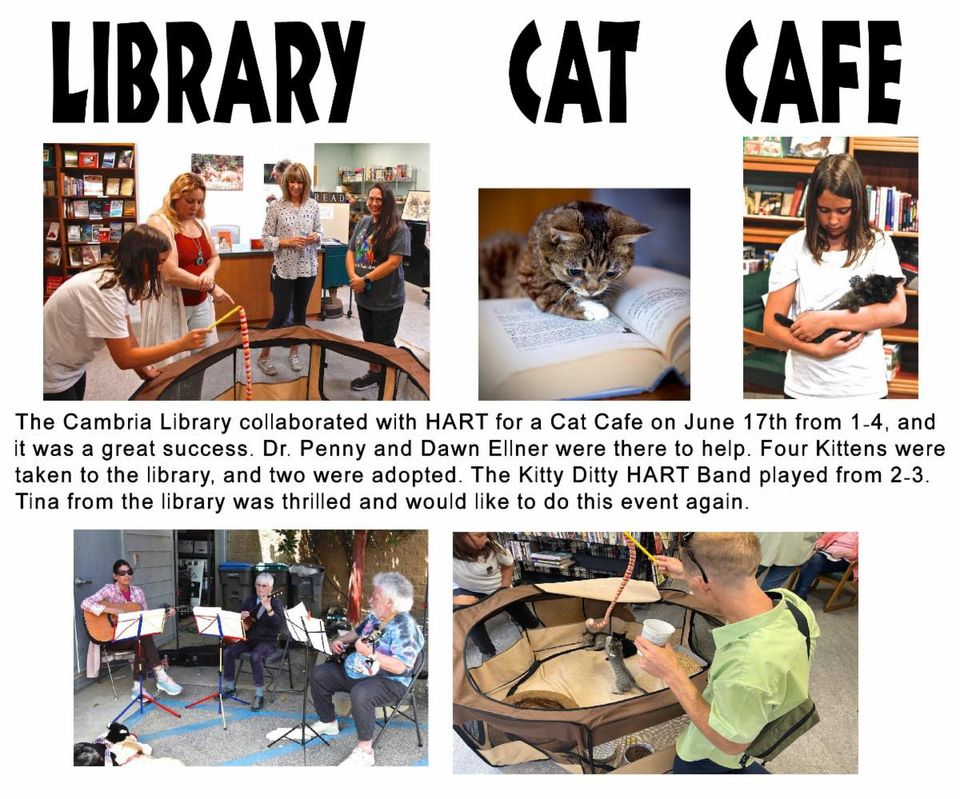 Thank you for attending the CAT CAFE hosted by the Cambria Public Library! We were excited to hold a "meet & greet" with some of HART's tiniest residents. Visitors were able to meet Dr. Penny Fiser, DVM and volunteer, Dawn Ellner, and learn about our shelter cats.  The "Kitty Ditty HART Band" was attracting visitors outside, while library staff handed out information, refreshments, and cat toymaking kits.

Thank you to the County of San Luis Obispo Public Libraries for hosting this event!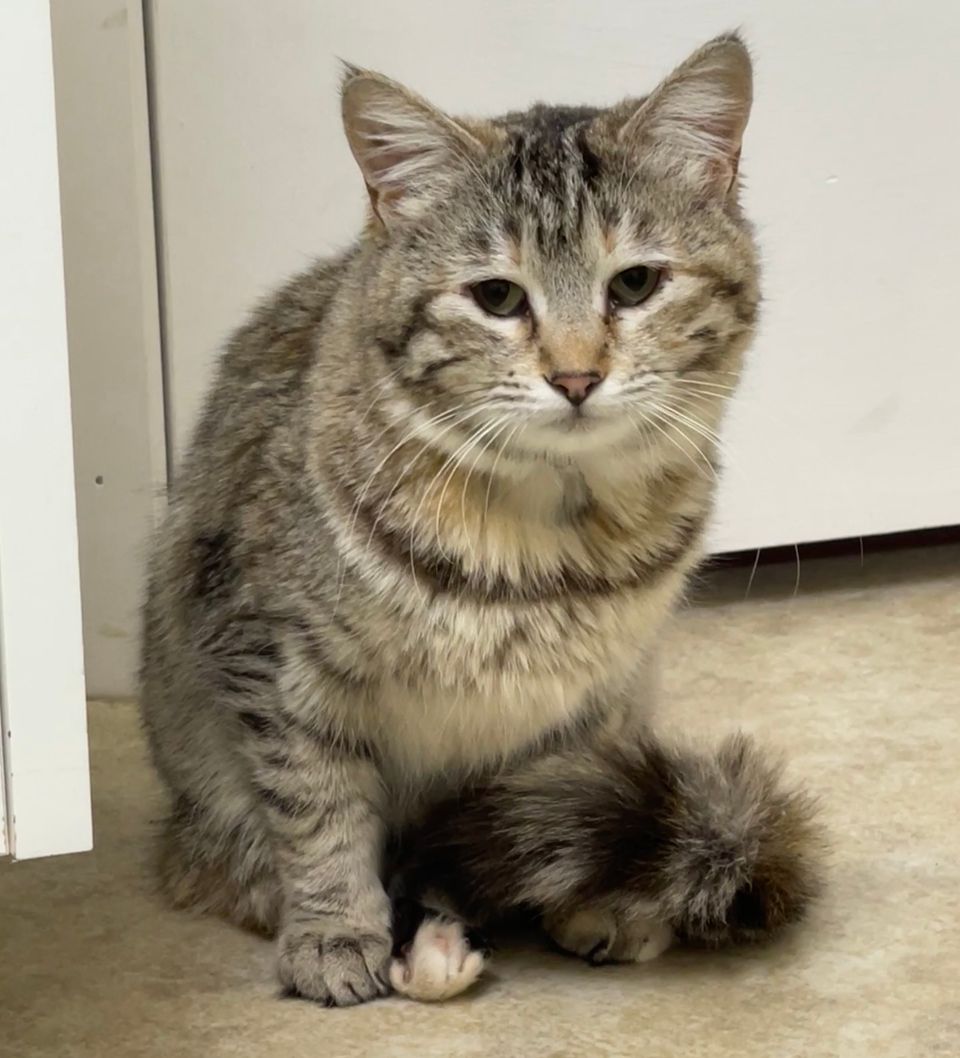 SPECIAL NEEDS FOSTER HOMES NEEDED
Many of our long-term HART residents are in need of a foster home! Cats grow tired of being in a shelter environment, where they can't receive consistent one-on-one love and affection. They rely on attention from our staff, volunteers, and visitors, which they must share with the multiple other cats in our shelter. The more shy or physically fragile cats may start to decline from being in a shelter for too long. Going to a loving and attentive foster home is a wonderful resource to help revive these cats in need.

HART is a no-refuse shelter and will never discriminate an intake based on age or health. Because of this, we occasionally house senior cats with extensive medical issues who require attentive and compassionate care. Adopting out these cats is especially challenging due to their declining health and costly medical expenses. Placing these cats in foster homes is often a win-win situation - HART covers the cost of all expenses while the cats receive comprehensive care and the love of a family, which they desperately crave.
Please consider fostering a special needs cat (medical training provided) or share their stories. Click below to learn more about our most urgent cats in need.
We are in need of kitten fosters!
If you are interested in fostering kittens ranging in all ages, from bottle babies to 12 weeks old + please join our foster club

HERE

.

No experience necessary.
Training & ALL supplies will be provided.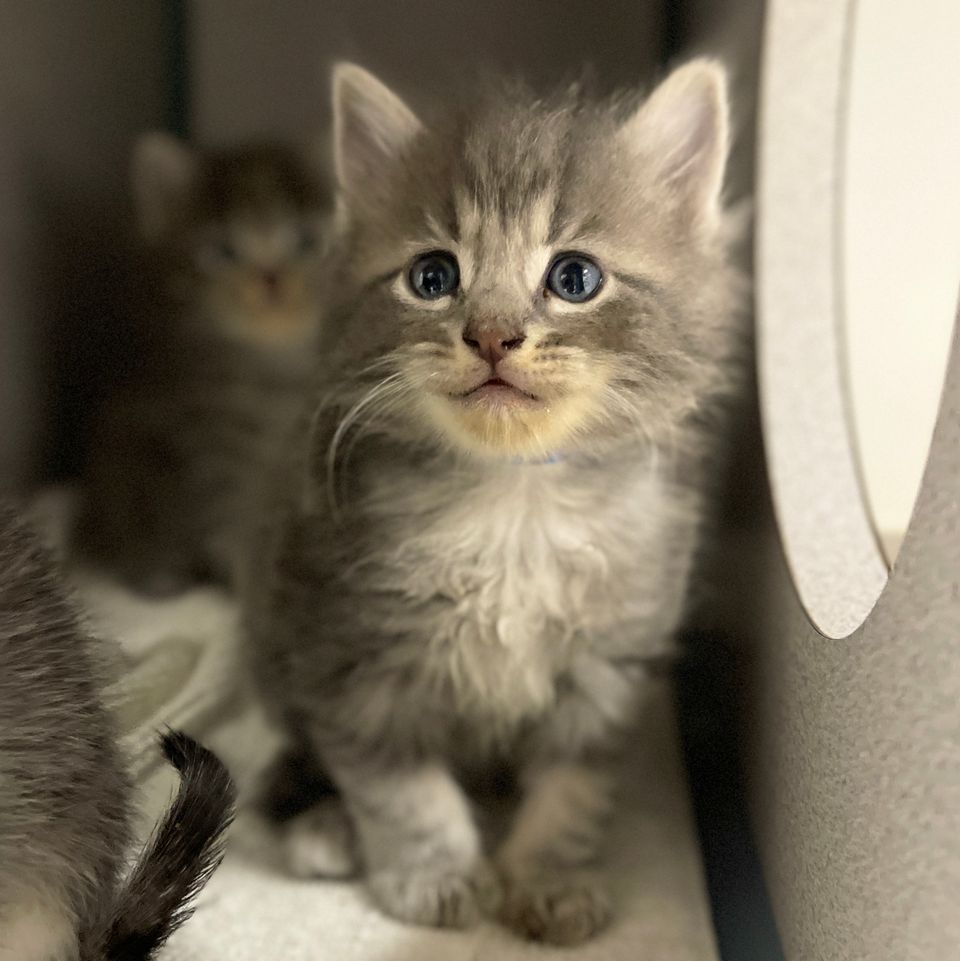 KITTEN FOSTERS NEEDED
Kitten season is rampant from Spring to Fall, and HART needs fosters who can help us save these vulnerable lives. Kitten fosters provide care and support to kittens until they are old enough to thrive on their own and be adopted.

Unfortunately, there are always more kittens and cats in need than fosters available to help them. You can make a huge impact by fostering these vulnerable animals, for a couple of weeks or more, and helping to spread the word about your experience to other potential foster parents.

HART provides all the food, supplies, veterinary care and support. All you need to provide is a warm home and plenty of TLC!