News & Events
Keep up with the latest happenings at HART.
Learn about all the exciting news & events below.
HART Cat Sculpture Art Auction
These beautiful sculptures were brought back to life by their local artist foster parents, and are available for adoption "auction-style" to benefit HART.
*Early bidding starts Saturday, May 14th at 9:00 a.m.

Click here to view.



Below is the story of the Fabulous Felines:
"Our story began in a small village in Indonesia, where we were born. A local artist carved us out of local wood and our journey began. We were sold off, one by one, to support our family. We went on many adventures around the world, but somehow ended up in a shop in Quartzite, Arizona, where a nice man who owned a crystal shop put us up for adoption. At that point, we were very tattered and beaten up. We sat in a warehouse waiting to see what would happen next.
One day, a nice lady and her husband came into the shop. The husband saw us and said, "We will take them all and bring them back to California, restore them and make them beautiful again." So we were loaded into the car and off we went to our next adventure.
The lady was a local artist, and her friend had a gallery. Her friend saw us one day and had an idea. What if we get a bunch of local artists to "foster" each kitty and make them beautiful again, and we put them up for auction to find their forever homes and give the proceeds to "HART," the local cat shelter in Cambria? The nice lady thought that was a wonderful idea. Each of us went to a Foster Mom and got a makeover.
So here we are today in all our glory, ready for the next part of our adventure in this life! We want to thank our nice lady and her husband for rescuing us and bringing us back to life. We are all very excited about being loved in our new forever homes."

View us in person at:
Art With Judy Ann in the Garden Shed
2024 Main St, Cambria.
OR
at HART Open House on May 21st.
You're invited to a day of Felines, Food, & FUN at HART's Open House!
Come visit us on May 21st, and discover what HART is all about! We will have shelter tours, kids activities, food, and wine while listening to the Kitty Ditty HART Band.
We also will be showcasing beautiful Cat Sculptures "fostered" by local artists and brought back to life. These sculptures will be auctioned online, with all proceeds going to HART. For a sneak preview, visit:
https://event.auctria.com/4a976dfd-87a2-40b0-b508.../
or visit them in person at Art with Judy Ann Studio within the Garden Shed at 2024 Main Street in Cambria.

Come "High-5" Phil, our famous Jackson Galaxy prize winner, and watch Midnight run an obstacle course! Our Cat Pawsitive Training Team will be demonstrating the new skills our cats have learned, and will be discussing how Cat Pawsitive Training helps shelter cats become more socialized and adoptable.

Our HART's Foster Club Coordinator, Brittany, will be here with information on the joys of being a Foster Parent to cats & kittens. She will have Foster Club goodies to anyone who signs up to foster at the event.

We will also have information about joining our fun HART Volunteer Team, and the many activities you can do as a volunteer at HART.

We will have 20% off adoptions all day!

We look forward to seeing you there!
HART's Retail Shop
HART's retail shop has been revamped to celebrate the season of love this spring. This month we are featuring all kinds of beautiful gifts: Featuring "marbled " coasters by our new Medical Director Stacey, embroidery dog and cat dish towels, cloth purses and accessories, nesting Easter eggs and bunnies in every material imaginable! Catch the spirit of Spring while finding unique gifts at the shelter shop.
 Wow - what a selection!
Come to the shelter to take a look for yourself. All purchases go to support the cats!
We'd like to share this heartwarming story with you. Recently, 12-year-old MacKenzie painted this beautiful H.A.R.T. Logo design on canvas for us. We absolutely love it! In return, H.A.R.T. staff & volunteers are donating towards helping MacKenzie reach her goal of attending Dance Finals in Florida.

If you're interested in helping MacKenzie reach her goal, we will have a donation jar for her at HART until May 31st. Go MacKenzie!

Come by HART Tuesday thru Saturday, 12pm-5pm to contribute. 
HART is Looking for Volunteers!
Like the company of cats? Then volunteer at HART! We are a non-profit organization and no-kill, cage-free shelter committed to rescuing and caring for stray, relinquished, or unsocialized cats.
The Homeless Animal Rescue Team is most urgently in need of volunteers to aid in the cleaning of our cat rooms and feeding our cats (training will be provided). This would take place in the morning hours. You can work alone or with a partner. If you are comfortable giving cats medications, we are also looking for people to join our med team. Training is provided. Several other volunteer opportunities are available, just call or email the shelter to learn about all the different ways you can help cats and kittens in need and our shelter grow!
Volunteering at Hart isn't just great for our kitties, but it's incredibly rewarding for our humans too - volunteering provides a sense of purpose, increases self-confidence, helps with physical health, and reduces feelings of stress, anger, and anxiety. Being around cats is proven to lower blood pressure and heart rate and just makes you happier! Our cats love having humans around and are so thankful that you have come to feed them, change their kitty litter, clean the floors and just make their space more comfy. You will see how gratifying it is to make a better life for these cats and kittens. Call HART for more info at 805-927-7377 or email warmhearts@slohart.org
Download our Volunteer Application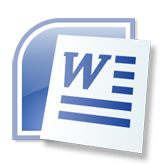 Email completed application to warmhearts@slohart.org  or drop off at the shelter. You can also complete a volunteer application at the shelter Tuesday thru Saturday 12 pm - 5 pm.
When you volunteer at HART, you can choose from a variety of activities. The Volunteer Application lists many volunteer opportunities and includes their descriptions. While some of the activities involve as little as a few hours a month, others may require a time commitment of several hours a week to several hours every day. For example, Foster Home volunteers provide a vital role in preparing cats and kittens to be adopted by taking them into their own homes on a temporary basis.  Click here to learn more about Fostering. We welcome all who are willing to donate any amount of time.

If you are interested in joining our team, please download the Volunteer Application and email  it to warmhearts@slohart.org. Or call 805-927-7377 and someone will get back to you soon. If you prefer to sign up in person, we invite you to drop by the HART office where our staff will be happy to provide you with an application and answer any questions you may have about volunteering. Note: Although we welcome young volunteers, those under the age of 14 must be accompanied by an adult.
How you can help HART during the COVID-19 crisis
Contact HART to volunteer to feed, medicate or clean.
Foster a current shelter resident or let us know you are available to foster new intakes, including cats and kittens.
Share photos of our cats on social media and let your friends and family know how they can help HART during the crisis.
Click here to donate to HART's general fund, which will help keep our doors open during this financially debilitating time.
Click here to donate essential items, like cat food and litter, from our Amazon wishlist.
For additional ways to help, please click here. Thank you for your support during this unprecedented time.