News & Events
Keep up with the latest happenings at HART.
Learn about all the exciting news & events below.
Meet our September Cats of the Month: Chai & Suki! 🧡🧡
These two beautiful bonded Senior Kitizens came to HART recently because their purr-son passed away. Chai is 14 and Suki is 15, but they both still have a lot of love to give and life to live. Both of them are healthy for their age, and do not have special needs or take medication. They have been together for their whole lives, and we would love to find a home for them together.


Chai is a sweet & affectionate Seal-Point Siamese. He loves to be petted and will look at you with pure love in his gorgeous blue eyes when you are giving him affection. His kitten side comes out when he sees a feather wand toy! To learn more about Chai, visit:

https://www.adoptapet.com/pet/35383928-cambria-california-cat



Suki is a beautiful Siamese Lynx Point mix.  She was really nervous about the sudden change in her life, and was slow to warm up.  Now she's making up for lost time, and demanding attention with big purrs and head bumps!  She loves treats, and wants nothing more than to be your very best friend.  To learn more about Suki, visit:

 

https://www.adoptapet.com/pet/35383931-cambria-california-cat



If you are 62 or older, their adoption fees are FREE with HART's Seniors for Seniors Program.

Come meet this beautiful bonded pair at HART, Tuesday - Saturday, 12-5, or call (805) 927-7377.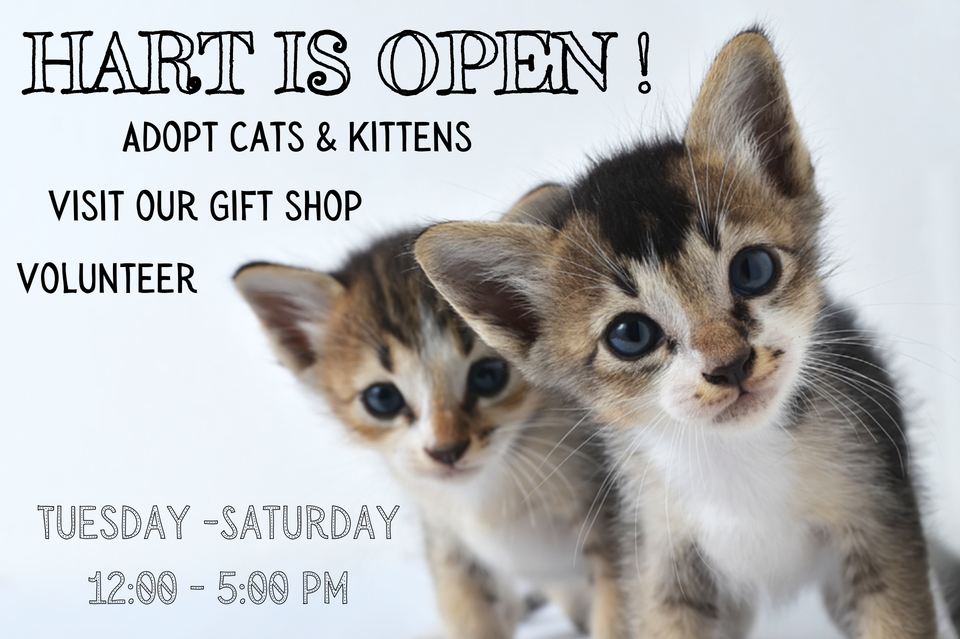 HART's Retail Shop
HART's retail shop has been revamped to celebrate the Autumn season. This month we are featuring all kinds of beautiful gifts: Fall decor features harvest, Halloween and thanksgiving holidays. Featured merchandise includes seasonal tee-shirts, cats and dogs in hats, Laurel Birch purses, holiday greeting cards and other fun items.! Catch the spirit of the season while finding unique gifts at the shelter shop.
Come to the shelter to take a look for yourself. All purchases go directly to support the cats!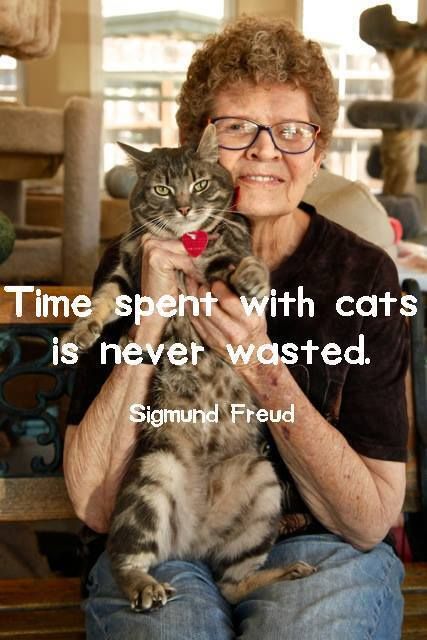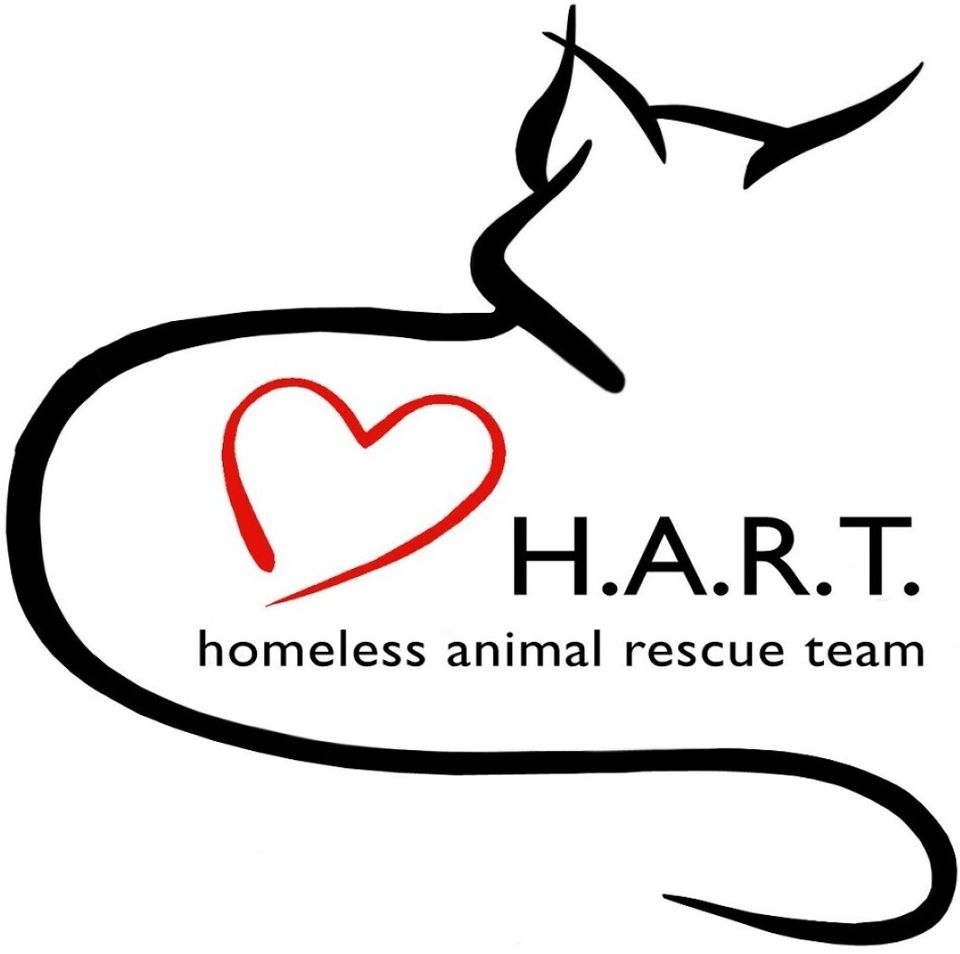 SEEKING QUALIFIED JOB APPLICANTS - MEDICAL CARE MANAGER
HART is seeking applicants for the Medical Care Manager position (our current Medical Care Manager, Evelyn, will retire in December). Qualified applicants should contact HART via warmhearts@slohart.org.

Following are the Job Description and Job Requirements:
Job Description:
 
The Medical Care Manager is responsible for overseeing the health and welfare of the cats and kittens in the shelter as well as those in foster care. Manage the medical treatments and maintain medical supplies; schedule veterinary visits, medical procedures, and spays/neuters;  perform intake exams, vaccines and de-worming.

Will also be responsible for training and supervising the staff & volunteers on the Medical Team (incl. cleaning staff) and working with the Shelter Manager to schedule the Med Team. Provides advice for adopters.
 
Will maintain/update shelter database records and provide monthly reports for review by the Board of Directors and other supportive committees as needed.
Job Requirements:
 
2 to 4 years' experience as a veterinary assistant or RVT and/or working with a pet-rescue adoption shelter.
Prefer experience with shelter medicine and protocols.
You will be working closely with our Veterinary Partners to maintain the health of all the shelter & foster cats and kittens so you need to have some working knowledge of feline health issues and treatment of same.
Must be able to handle feral or fractious cats safely and in a humane manner & all cats and kittens with fear free techniques.
Work with and manage staff in a professional manner.
Communicate effectively needed instructions to non-medical volunteers and staff.