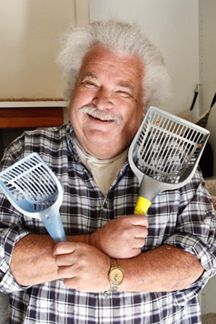 Michael Zarowitz
Acting President
A California native, Michael graduated with degrees in economics, finance, genetics, and a doctorate in molecular biology. During his work as a biomedical research scientist, he acquired several patents. Since moving to the central coast he has been an adjunct faculty member at Cal Poly and is currently a volunteer science teacher at Coast Union High School.

Michael became involved with HART through his partner, Mary Ann Zirretta. Playfully describing himself as a 25-year "on-call grunt," Michael is a long-standing volunteer and creative fundraiser. Along with Carol Jean Attoe, he organized HART's award-winning Pinedorado Parade floats. Michael currently lives in Cambria with his dog Shiloh.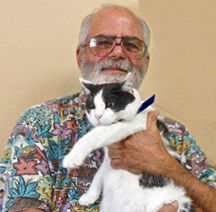 Gary Swauger
Treasurer
Gary grew up in Torrance, CA. After studying architecture at Cal Poly, he moved to Cambria with his wife, Susan, two cats, and a dog. Since then, Gary has designed over 400 homes, motels, restaurants, and other commercial buildings.

Beginning his association with HART at the first shelter location, Gary worked on permit requirements, software development, and updating computer equipment. He helped orchestrate the purchase of HART's current building and was the lead on designing tenant improvements necessary to transform an old single family residence into an animal shelter. As Board treasurer, he continues to pursue and evaluate various approaches that will keep HART on solid financial ground. Currently, Gary and Susan care for Stuart and Snow, two former HART cats and a standard black poodle named Pal.
Amy Yetter
Board Member
Amy started in the animal healthcare field in 2000, working at a three DVM practice in Glendale, California. In 2001, Amy moved to Cambria and began her career at Cambria Animal Medical Center where she was not only a Veterinary Assistant certified for cold laser therapy, but was also Clinic Manager for 13 years. All in all, Amy has been in animal medicine for 23 years.  She has experience with all companion animals, not only dog and cats but pocket pets, rabbits, livestock, avian and reptiles.

Amy is now self-employed as a Companion Animal Caregiver, offering many services, including palliative care under the direction of a client's DVM. That is where she serves with her heart as she helps pet parents navigate end stage disease of their beloved friend and prepare them for their fur baby to cross over the Rainbow Bridge. Amy brings her lifetime of experience with animals to HART's Board of Directors and Medical Team.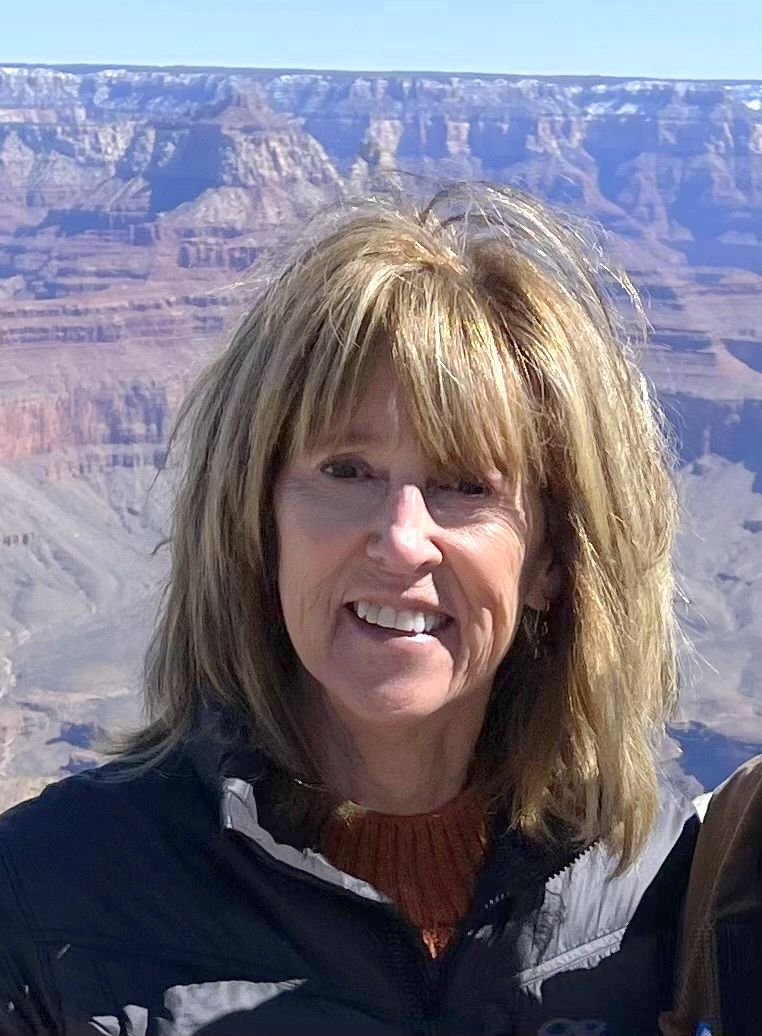 Dr. Penny Fiser, DVM
Board Member
Dr. Fiser was born and raised in Southern California.  She received her bachelors degree from UCLA, and her DVM from UC Davis.  She worked early in her veterinary career at the San Francisco SPCA Veterinary clinic and at South County Veterinary Hospital in Arroyo Grande.

Dr. Fiser married a large animal veterinarian and therefore moved to Visalia, where she owned a busy small animal clinic for 34 years until retirement in August of 2022.

Combining her love of cats and the Central Coast, Dr. Fiser came to HART to lend her medical expertise to improve the health and well being of the cats that come to HART.