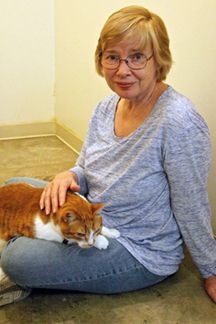 Julie Jenkins
President


Julie was raised in Ohio. She holds bachelor's and master's degrees and is a certified life coach. While technical theatre was her early career choice, she eventually moved to Los Angeles where she worked at the studios until she retired from the industry in 2014.

Moving to Cambria in 2015, Julie began volunteering with HART soon after and describes herself as "the new kid on the block." She serves on the Meds Team and regularly furnishes a lap for any feline in search of loving attention. In addition to fostering post-surgery cats, Julie offers compassionate hospice care for those cats experiencing end-of-life challenges. Julie, is a proud member of the 'Fosters Failure Club' with 4 fosters that are now permanent members of her household. She considers it a privilege to contribute to the wonderful work done by all those who sustain HART.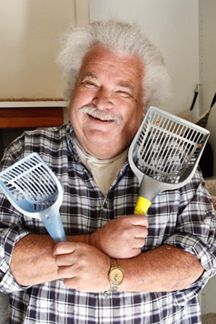 Michael Zarowitz
Vice President
A California native, Michael graduated with degrees in economics, finance, genetics, and a doctorate in molecular biology. During his work as a biomedical research scientist, he acquired several patents. Since moving to the central coast he has been an adjunct faculty member at Cal Poly and is currently a volunteer science teacher at Coast Union High School.

Michael became involved with HART through his partner, Mary Ann Zirretta. Playfully describing himself as a 25-year "on-call grunt," Michael is a long-standing volunteer and creative fundraiser. Along with Carol Jean Attoe, he organized HART's award-winning Pinedorado Parade floats.
Michael currently lives in Cambria with his dog Shiloh.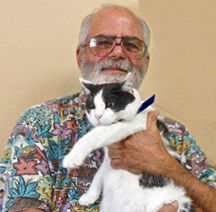 Gary Swauger
Treasurer


Gary grew up in Torrance, CA. After studying architecture at Cal Poly, he moved to Cambria with his wife, Susan, two cats, and a dog. Since then, Gary has designed over 400 homes, motels, restaurants, and other commercial buildings.

Beginning his association with HART at the first shelter location, Gary worked on permit requirements, software development, and updating computer equipment. He helped orchestrate the purchase of HART's current building and was the lead on designing tenant improvements necessary to transform an old single family residence into an animal shelter. As Board treasurer, he continues to pursue and evaluate various approaches that will keep HART on solid financial ground.

Currently, Gary and Susan care for Stuart and Snow, two former HART cats and a standard black poodle named Pal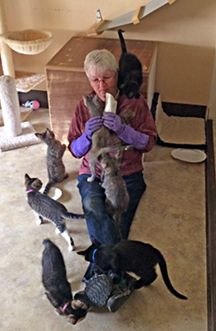 Carol Jean Attoe
Board Member


Born and raised in Wisconsin, Carol Jean has lived most of her adult life in California. She earned bachelor's and master's degrees, taught physical education at Sacramento City College, and volunteered at the Sacramento SPCA. After retiring from teaching, she turned her attention to ceramic arts. For over 30 years, her work has been grounded in the natural world and inspired by animals and nature.

During her years at HART, Carol Jean has been a cleaner, transporter, and events volunteer, while her Love Paws fundraisers have enhanced the shelter's coffers. Her precious cats, Shadow and Silver, are HART alumni.

Of her commitment to HART, Carol Jean says, "It is my hope that we can raise awareness of the animal/human bond and bring love and peace to all livings things."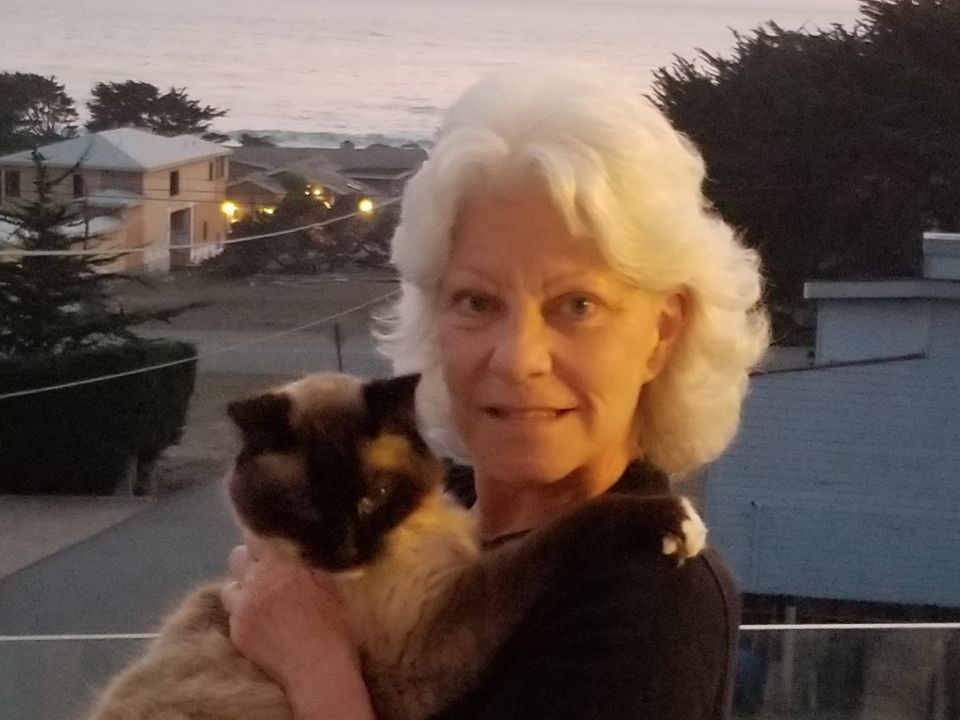 Leah Cox
Board Member
Leah and husband Kerry moved to Cambria in 2017 from the Santa Monica mountains near Lake Sherwood. Before their moving boxes were unpacked Leah was doing TNRM for HART. She is our Head Trapper and appreciates any help you can give with trapping situations. Leah has volunteered with county animal shelters and private rescue groups for over 25 yrs, fostering 100's of kittens, before opening her own Rescue in 2011. Leah is also a member of the 'Foster Failure Club' with two HART cats plus several feral cats she brought with her from Southern California. HART is delighted to have her decades of cat rescue experience.